Yes, They Think We Are Great!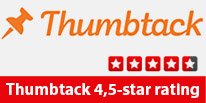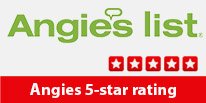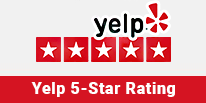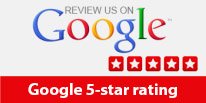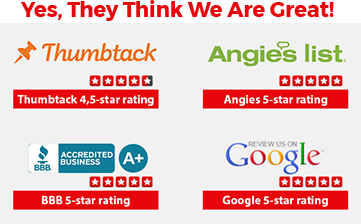 JennAir Appliance Repair San Diego
When your JennAir appliance breaks down, you need a reliable and professional repair service to get it up and running again. At Reliable Thermador Appliance Repair, we provide top-quality repair services for JennAir appliances in San Diego and the surrounding areas. Our team of certified technicians has the experience and knowledge to diagnose and repair any problem with your JennAir appliance quickly and efficiently.
Why Choose Us for JennAir Appliance Repair?
We are a locally owned and operated business, dedicated to providing our customers with exceptional service.
Our technicians are certified and have years of experience repairing JennAir appliances.
We use only genuine JennAir parts for repairs, ensuring the best possible performance and longevity for your appliance.
We offer competitive pricing and provide a written estimate before any work begins.
Our technicians arrive on time and are courteous, professional, and respectful of your home and property.
Common Problems with JennAir Appliances
JennAir appliances are known for their quality and reliability, but like any appliance, they can develop problems over time. Some of the most common issues we see with JennAir appliances include:
Stove burners not heating up or not turning on
Dishwasher not cleaning dishes properly or not draining
Washer not spinning or draining properly
Refrigerator not cooling or not maintaining the proper temperature
Dryer not heating up or not drying clothes properly
Range hood fan not working
Expert JennAir Appliance Repair Services
At Reliable Thermador Appliance Repair, we offer a wide range of JennAir appliance repair services to get your appliance back up and running. Some of our most popular services include:
JennAir stove repair
JennAir dishwasher repair
JennAir washer repair
JennAir refrigerator repair
JennAir dryer repair
JennAir range hood repair
Our expert technicians have the knowledge and experience to diagnose and repair any problem with your JennAir appliance, no matter how complex.
Contact Us for JennAir Appliance Repair in San Diego
If you're looking for the best JennAir appliance repair service in San Diego, look no further than Reliable Thermador Appliance Repair. Contact us today to schedule a repair appointment, and we'll have your JennAir appliance running like new in no time!